Sustaining Gifts Needed!

Due to the Coronavirus Pandemic, we were unable to host our 2020 spring retreat rental season or our 2020 summer camp season. For 2021, we were thrilled to reopen at reduced capacity. We are still feeling the impact of covid with a signficant reduction in our retreat rentals. Your support means so much to us.

In addition to donating funds, Camp St Charles is supported by the donation of time and talents by folks with many different skills. If you can help camp with your time or talent, we'd love to connect.




2019 Pool Renovation-Phase 1 is complete

The camp pool was installed in 1964, much to the delight of campers and counselors who has been dodging jellyfish in the river for swim lessons. The pool is a favorite place to cool off on a hot day and many children have learned to swim during their time at Camp St. Charles. Swim lessons remain part of our summer program and the pool is open at least twice daily for free time swimming.

Our campers love the pool but they don't all love wearing swim shoes and crocs in the pool. We have required pool shoes to protect camper toes from the rough patches in the pool surface. We completed phase 1 of the pool renovation and bare feet were invited back into the CSC pool. Thank you for your support!

Camp St Charles Swimming Pool Renovation Fund on Crowdrise

Bunk Bed Fundraiser-All Phases are complete

Thank you!! We did it! All of the camper beds and mattresses were replaced and our campers and retreat guests are loving the upgrade!

Here is a video about Cabin 2's new bunk beds!
Amazon Wish List

Here is a list of items that we'd love to receive for our summer camp program. Your order will be shipped directly to Camp St. Charles. We have added notes to the items so that you know how your gift will help us. We have really been blessed by this program but it is difficult to determine who sent us the gift. We really want to be able to thank you for your generousity to camp. We'd love it if you could let us know if you are sending a gift to CSC. Thank you!
DONATIONS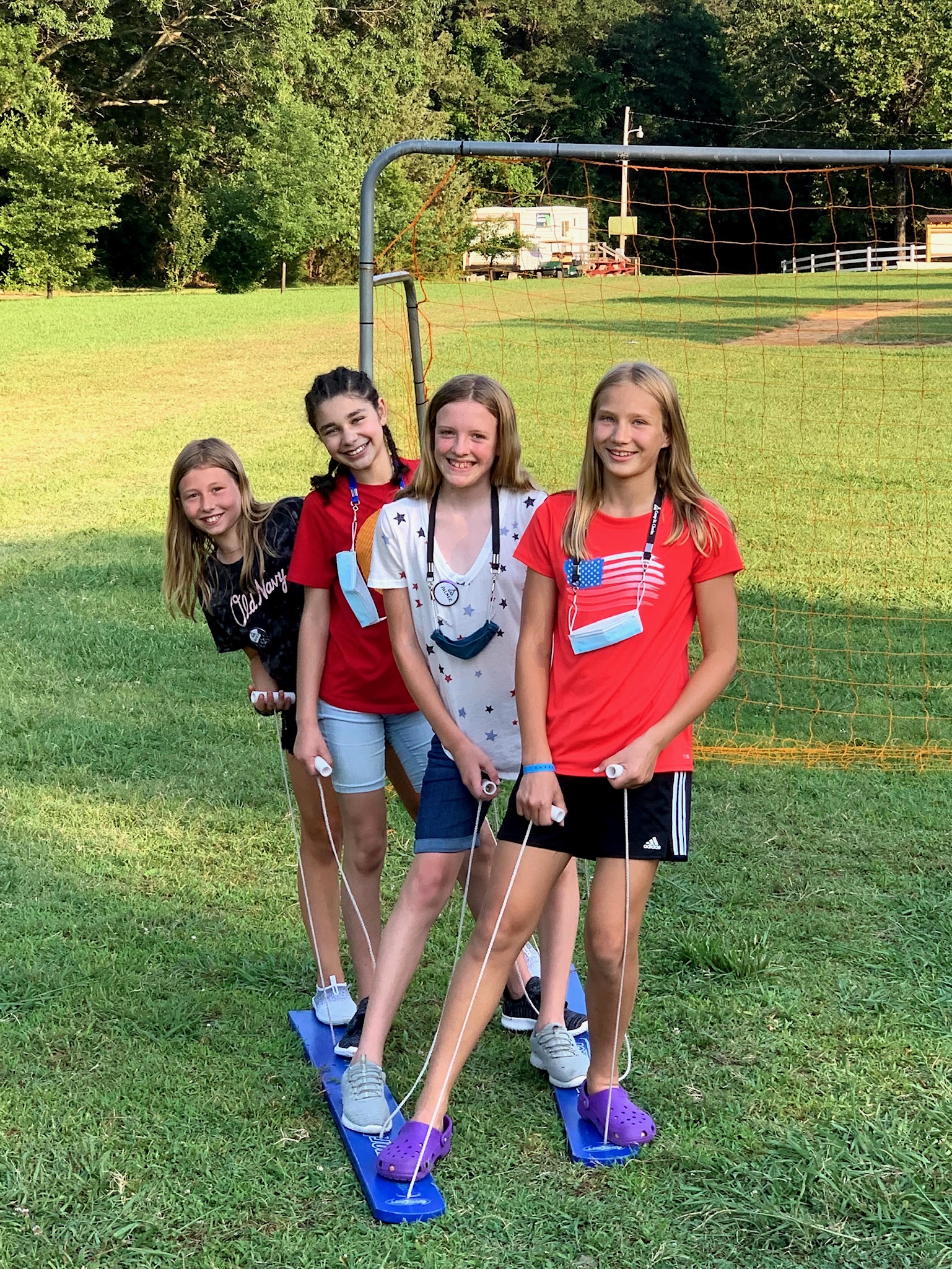 Thank you for your support of Camp St. Charles. Your gifts are used to purchase and maintain equipment, to sponsor campers, to fund training for our staff, and to continue our ministry. Your gifts help us to invite more campers who would not otherwise have this powerful opportunity.
The summer camp and retreat programs at Camp St. Charles are self-supporting. Our program is funded by camp tuition, retreat rentals and donations.
Our donors provided camperships (full or partial) to 90 campers in 2015, 92 campers in 2016 and 86 in 2017. Thank you for your generosity! Every donation is used at Camp St. Charles to benefit our campers and retreat guests.
Donors have also funded special projects at Camp St. Charles including bringing back the ceramics program, creating a new escape room activity in 2018 and providing transportation for our mentor program day of service.
We have been blessed to receive a generous grant from the Family Foundation. The Family Foundation matched gifts up to $25,000. We met the match for 2014 and 2015! Thank you to all of our generous donors who helped us to maximize the grants!
If you have a passion for Camp St. Charles and would like to get more involved, contact Laura Hall at director@campstcharles.org or 301-934-8799.
Camp St. Charles is a 501(c)3 non profit.