SUMMER CAMP FORMS
2020 Application for Enrollment
2020 Application for MIni Session (6-9 year old campers)
2020 Campership Application (Tuition Assistance Program)
Health Form required for campers and staff
2019 Check in Day and Visiting Day
Child Custody Form Required for parents to give permission for campers to be picked up by other adults. Parents DO NOT need to complete this form to pick up their own children from camp. If there is a parent who does not have custody, please provide documentation.
Food Allergies Addendum Please complete this form if you child has any special dietary needs, food allergies or food sensitivities.
Other Information for Parents and Campers
Each parent will use a bunk1 account to receive email updates and text updates while your child is staying at camp and a few helpful reminders prior to their arrival at camp. Please ensure that we have the best email and phone numbers on file so that our messages reach you promptly. Bunk1 has added text updates so we will no longer be using the remind lists for parent updates.
Parent-Child Weekend May 29-31, 2020
Everything Summer Camp Brand Trunks and Online Camp Store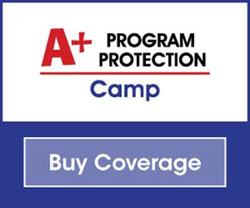 Just for Fun!