FREQUENTLY ASKED QUESTIONS
A special note regarding the Coronavirus/Covid 19:
Our prayers are with our camp families as we move into the month of April and do our best to manage the ever-changing scenario of COVID-19. We know that some of our families have been impacted in varying ways both emotionally and financially -- some of you may have a loved one whose health and wellbeing has been impacted by the Coronavius and others may be dealing with loss of employment. Please know that we will continue to keep you in our prayers in the coming months.
Over the last few weeks, we have received messages and calls asking how camp will be impacted by COVID-19. As you know, we have hosted summer camp every year since 1952 and we are planning to do everything in our power to continue this tradition. We will be listening closely for guidance from the CDC, American Camp Association and the state of Maryland for guidance for safe operation of our programs. We are hopeful and understand that parents and campers may have questions about what will happen if we are not able to operate as scheduled. We are going to base our decision on the safety of our camp community.
If any of our camp sessions are cancelled, any camper affected by the schedule change may have their registration applied to the 2021 season or may have a full refund.
What happens if the session my camper is enrolled in is canceled?
Camp will offer the option of rolling your tuition to 2021 or a full refund. As a small, non-profit, you can imagine the option to have tuition roll over to 2021 would be a huge help to manage our expenses until the next summer. The potential loss of an entire season of income would certainly put a strain on camp. Many of our expenses like payroll, maintenance and basic operational costs are fixed and extend throughout the year. In addition to these expenses we continue to make substantial investments in our program and facility each year. If it is an option to roll your tuition to next year, camp will be in a better position to weather this storm.
If your camper's session is canceled and you are able to roll your tuition to 2021 and have paid in full, you would be considered paid in full for the next summer. You would avoid a cost of living increase for 2021 tuition. You would also receive priority registration for that same session. If you instead choose to change to a different session, you would still pay 2020 rates.
1. I need the camp health form, can I get it from the website? YES. Here is the camp health form. We use the same form for campers, staff members and volunteers. A health exam by a doctor is required. Please review the cover page for details.
2. When are the health forms due? The health forms and final payment are due two weeks prior to camp attendance. If your child has ANY special medical concerns, you are encouraged to speak with the camp director prior to enrolling for camp so that we can discuss your child's needs and ensure that they can be safely included in our program.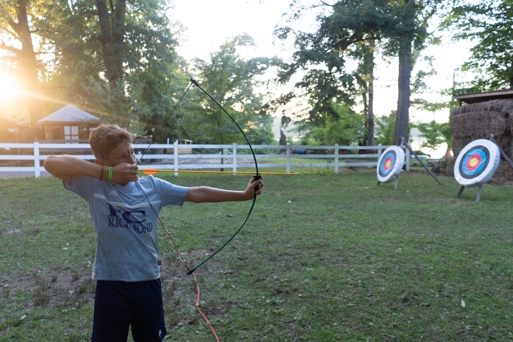 3. I missed the deadline for mailing in the health form, what should I do? If there are less than 2 weeks until your child attends camp, please bring the forms directly to camp and mail payment to the Registration office ASAP. Health forms CAN NOT be faxed or scanned or emailed to camp, we must have the originals. We know that this is an extra step for busy parents but in order to ensure that we are able to seek emergency treatment for your child, in the event of an emergency, an original signature is essential.
4. What does my child need to pack for camp? Please review the packing list for camp. This video has some packing tips from the camp director. There are a few items that may not be required by all camps: crocs/water shoes, a plain white tee shirt and a trunk/footlocker (not a suitcase). For several summers, we have encouraged campers to dress in their cabin color for a couple of night activities. You can purchase a camp map bandana at the camp store for $5. There are available one site on check in day and visiting day. One tee shirt in the cabin color is plenty, no need to purchase multiple shirts. Craft stores like Michael's and A.C.Moore often have solid color shirt for just a few dollars.
Here are the Cabin Colors,
Cabin 1- Purple
Cabin 2- Yellow
Cabin 3- Blue
Cabin 4- Green
Cabin 5- Orange
Cabin 6- Red
Please label everything. We love Mabel's Labels! Please note that campers must wear covered toed shoes, NO FLIP FLOPS. We added this rule in 2009 and saw a dramatic decrease in foot and toe injuries. Many campers wear crocs since they can get wet and can be worn for most activities. Crocs can be worn in the shower, too. Sneakers are required for horses, sports and ropes course. Water shoes are great for Stand Up Paddleboarding.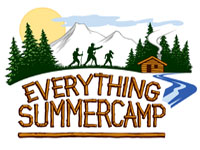 Everything Summer Camp
1-800-535-2057
Our campers get great discounts on
camp trunks and lots of other camp gear.
5. How can I order Fr. Glen's CD? We have the CDs for sale at Camp St. Charles. Pick one up at open house or during the summer.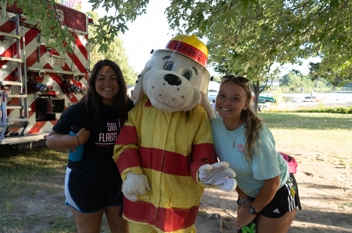 6. Can I send mail to my camper? Children love to get mail at camp and may also get packages. You can send packages from Sealed with a Kiss (info is sent to all camp parents) or parents may make up their own care packages. Please do not send anything that is not permitted at camp. Gum is not allowed at camp, food is ok if it is individually wrapped or in a resealable container. Be sure to mail camper mail/packages to: Camp St. Charles, Full Name of Camper, Cabin # ___, P.O. Box 99, Issue, MD 20645, mail that goes to the Registration office will not reach the camper. You may send items via fedex/UPS to the physical address but items sent by US mail to the physical address are often SIGNIFICANTLY delayed. For FedEx/UPS address is 15375 Stella Maris Drive Newburg MD 20664.
7. What time do we check in on the first day of camp? Check in is always the first Sunday of camp and takes place from 1pm-3pm. If it will be your first time at Camp St. Charles, we invite you to arrive by 2pm so that you will have some time to help your child settle in before our program begins. Tips for Parents of Full Session Campers Tips for Parents of Mini Session Campers
8. What time is Visiting on Visiting Sunday? Visiting takes place on Visiting Sunday. Parents may arrive at 12pm and must leave at 5pm. Drop in visits are disruptive so they are discouraged. If there is an urgent/emergency need for a visit, please speak with the camp director. A big part of visiting sunday family time is enjoying a meal together. You may pack a picnic lunch, order from a food truck or visit a local restaurant for a meal. Parents will receive a folder of more details information about visiting day during check in for camp.
9. What time can I pick up my child on the last day of camp? Check Out for our 2 week sessions is always on the final SATURDAY of camp at 10am. Most campers will be collected by 10:30am. We encourage you to let us know if you are running late so that we can reassure your child. Campers often get nervous when other children are getting picked up and they have not seen a parent yet. Please pick up your camper by 11am. Our next group of campers will be arriving on Sunday, so it is helpful to complete check out quickly in order to prepare for another camp session. Mini Sessions (1 week) end on Sunday and check out is from 1-1:30pm. Mini Session parents are encouraged to arrive at 12pm to join us for Mass and other visiting day fun before signing out. Check carefully for lost and found before leaving camp.
10. My child has a medical issue that I need to talk to the camp nurse about. When can I speak with the nurse? Every parent will have the opportunity to talk to the camp nurse on check in day. You are encouraged to discuss your child's medical needs with the camp diretor prior to enrolling your child for camp. Parents are encouraged to discuss any special circumstances (medial or otherwise) far in advance of camp attendance so that the camp director may share information (as appropriate) with other camp staff prior to the arrival of campers.
11. My child will be taking medication at camp, how will it be distributed? Our camp nurse will collect any medications and review the instructions for how and when the medication is to be administered. All medications will be given according to a doctor's written instructions. All medications (prescription and over the counter) must be brought to camp in their original packaging. Please do not put medications into pill organizers, etc. Vitamins and other supplements will be given by Dr's orders only. Be certain to collect any left over medication at the end of your child's stay at camp. If you have any concerns regarding your child's medical needs while at camp, please contact the camp director prior to enrollment. Medical Information
12. My child takes Tylenol for headaches some times, do I need to bring that to camp? Camp stocks many other the counter medications listed on the health form, so you do not need to bring it. If your child requires the Dye free or some other special version of an over the counter medication, then please do bring it to camp.
13. How can I keep in touch with my camper? Campers can receive and send mail and emails (through the Bunk1 service). In case of emergency, talk to the camp director. Cell phones are not permitted at camp. Cell phones often do not work at camp, we don't have enough outlets to allow campers to charge their phones, campers are often in or near water. We want campers to practice some independance and cell phones can interfere with that growth. Additionally, many phones allow access to the internet and we at camp cannot monitor what ideas, images and people are communicating with our campers via their cell phones. Please do not send cell phones to camp. We are happy to check in with your camper and will discuss a phone call if there is an emergency.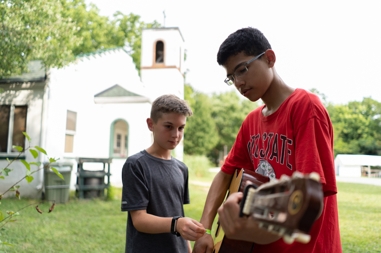 14. I see that campers are asked to bring a trunk to camp, where can I find one? We highly recommend ordering from Everything Summer Camp, they are great quality trunks and they were recommended to us by a camper's mother. Flyers for Everything Summer Camp are sent to each camper. Each child needs to have a trunk that can be locked, Rubbermaid or other plastic containers are also fine to use. The Container Store, Target and Walmart also stock trunks. Do not use suitcases, they are very difficult to keep organized for 2 weeks. When selecting a trunk, keep in mind that campers often sit and stand on their trunks so trunks need to be sturdy.
15. My child would like to be in a particular cabin. How do I make that request? Every effort is made to accommodate requests, once the camp has filled it may be impossible to make a change. Parents may note cabin requests on the registration form or can email us to update requests. Submit your request to our registrar (two weeks prior to the camp session) and she will do her best to honor request. Mentors are spread out to all camper cabins so that each cabin will have mentors. Mentors should prepared that they are likely to be assigned to a new cabin for the their mentor summers.
16. My child requested to be on the same team as another child. How do I know if they will be? We do our best to honor MUTUAL requests for campers of the same age group and gender for cabins and teams. For our camp ages groups, Middies are ages 6-9 years old, Minors are 10-11 years old and Majors are 12-13 years old. We encourage families to connect and request one another when registering. Camp is also an opportunity for new connections, which can be more challenging when many campers are already friends so we ask families to limit their requests to a maximum of 3 names.
17. My child had a physical in the past, can I use that one for camp? If the physical will be less than two years (24 months) old when your child attends camp AND your child does not take medication or have any health concerns, then it is fine to use for camp. Otherwise, they will need a new physical for camp. The State of MD requires children attending overnight summer camp for more than 5 days to provide the documentation requested on the physical form. In an emergency, that will be essential information. Children who are taking medication or have any medical condition are required to have an annual health exam. All campers must have a new form (pages 1-3) completed annually so that we will have permission to provide emergency treatment to your camper. If your child attended camp in the past, contact camp if you'd like to have us check the date of the health exam that was used on last summers health form. Health Form
18. I signed up for bunk1.com and do not see a picture of my child today, is something wrong? We try to take as many pictures as possible each day. Sometimes a camper is on a camp out, riding the boats or happens to be away from his/her group when the photographer is around. If you have not seen your child for a day or two, you can send an email to the camp director so that we can make sure we get more. Bunk1.com photo gallery access is complimentary. Parents can use the same user name and log in that was used for online camp registration, for the bunk1 photo gallery and the bunk1 app.
19. Can my child bring his kindle, iPod, digital camera, cell phone etc? We do not want campers to bring anything expensive to camp. These items may be lost or damaged so they are best left home. Cell phones are not permitted. Camp is an opportunity to "unplug" from technology and get back to basics. If you'd like to send an inexpensive digital camera, you may do so as long as you understand that it may be lost, damaged, and Camp St. Charles is not responsible. If your child uses a kindle for reading and you are comfortable with them bringing it to camp, you may send it. It will be your child's responsibility.
20. I emailed my child (through bunk1.com) and he has not replied, it everything alright? Your camper will not be able to reply to your bunk note unless you opt to "INCLUDE BUNK REPLY STATIONARY." Bunknotes are delivered daily at 1:30 pm and campers are sometimes slow to write back to their parents. Many campers are so busy having fun that they do not want to take time out to write home. If you are concerned, please call or email camp and we would be happy to check on your camper and encourage them to write back to you. The campers are reminded daily to complete bunk replies in blue or black ink and hand them in to their cabin counselor during siesta.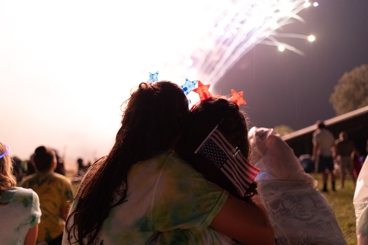 21. My camper is younger and we'd like to start with a one week camp session. Is that possible? Yes, for campers age 6-9 years old, we offer mini sessions. Mini session campers have the option to extend their stay and complete the typical, two week session. We believe that a two week program is best for our campers to experience personal growth. During the first week of camp, campers are learning the rules and the lay of the land at camp, during the second week, they are able to take full advantage of the activities that are available and can improve their new skills. Our youngest campers (6-7 year olds) can be very tired after one week of camp as our days are very busy with lots of activity and fun. We recommend attending our trial run family weekend, called the parent child weekend ,to get an idea of how your child will do at camp and to learn the routines and rules of CSC.
22. How do you handle homesickness/missing home/home lonliness? Most children experience some amount of homesickness when attending any overnight camp. It is a great opportunity for children to grow and overcome those anxious feelings. After the first few days of camp, most campers are settled into camp and having a blast. If a child is experiencing a lot of homesickness (and those feelings are making it challenging to enjoy camp), we will contact you to talk about how to help your child to overcome homesickness. Rarely, we suggest that a child leave camp early because of homesickness. (about 3 times in the last 20 years) Parents can help their children prepare for camp by talking about all the fun of camp and what to do if something is not going well. If your child is not able to spend the night away from home, they may not be ready for an overnight camp. We work hard to team up with parents to assist a child in working through homesickness. Like all significant personal growth, the process is not always pleasant but the rewards are long lasting.
23. My child has bed wetting accidents. How is this handled at camp? It is not uncommon for children to occasionally wet the bed at camp. If your child takes medication to help control the problem, continue the medication at camp. Medications are given confidentially by our nurse or other infirmary staff in the infirmary. Contact the camp director for some tips about what to pack to minimize any embarassment should your child have a wet bed at camp. Reassure your child that he or she will not be the only one at camp dealing with this issue and staff will be sensitive and ready to help.
24. My child's other parent does not have custody of our child. How is this handled? Camp will need a copy of the custody order to prevent the other parent from signing out your child. We assume that both parents have custody unless we have legal documentation to state otherwise. It is essential that parents notify camp if their are custody issues or other concerns about another adult who may attempt to pick up a child from camp. We will notify all staff of the situation and be sure to protect your child from feeling singled out.
25. I see that a modest, one piece bathing suit is listed on the packing list. My daughter thinks that other girls will have two piece suits, is that a strict rule at camp? Yes, the bathing suit rules are strictly enforced. Campers may not wear or bring two piece bathing suits to camp unless it is a VERY modest two piece and the top and bottom over lap. The bathing suit rule also applies when major (12-13 yr old) campers are on their day trip to King's Dominion. We will be swimming, paddleboarding, tubing and exploring the river so a swimsuit that is appropriate for athletics is a good choice.
26. What are the expectations for the King's Dominion Trip for Majors (12-13 year old campers)? The King's Dominion trip is a special trip for our older group of campers. Campers who have not been repectful of camp rules and expectations may not be permitted to attend the trip. Campers will be with counselors throughout the bus trip, day at King's Dominion and travel home from camp. Campers will follow instructions from their counselors and the bus driver while riding the bus and are expected to remain seated, refrain from eating or drinking on the bus and to continue with the camp rules regarding respectful and appropriate language and treatment of others. Campers will be in small groups with a counselor throughout the day. $30 spending money will be provided upon arrival at camp. Camp will also have a packed cooler to provide lunch and dinner for any camper who wishes to spend their money on other purchases.
27. I would like to give my major camper some spending money for King's Dominion, how much should I send? Spending money for King's Dominion is already included in the major tuition rate. Each camper will be given $30 of spending money when they arrive at the park. We will also have a packed lunch and dinner so that if campers run out of money, they will not run out of food. We ask that you NOT send any additional money to camp. We want all campers to have the same experience at camp (including the King's Dominion trip) and in the past, parents were sending very large amounts of spending money which created some hard feelings among the campers or issues if money was misplaced at camp.
28. Does my child need money for snacks or the camp store? No money is needed at camp. The canteen (snacks) are included in tuition. Twice daily snacks are served to all campers. We offer a variety of snacks, including cheese sticks, fresh fruit, chips, cookies and more. The camp store is only open on opening day, visiting day and closing day, so campers do not need any money at camp.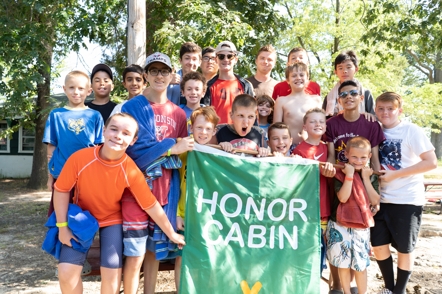 29. My child is not catholic but it interested in attend Camp St. Charles, is that permitted? Of course, all children are welcome to attend camp. We will be saying prayers throughout the day and our faith is an important part of our lives at camp and our goal is to be welcoming to all. Mass is celebrated on Visiting Sunday and families may choose not to attend, but all are welcome to join us. Non-catholics and those who have not made their first holy communion should refrain from receiving the host but are welcome to come up forward for a blessing, if they wish.
30. I would like to visit the camp prior to enrolling, when may I visit? Pre-registration for open house events is encouraged and walk ins are welcome. Open House Sunday events for the 2020 summer season will be held on October 6, March 8 and April 5. 11am-3pm at 15375 Stella Maris Drive in Newburg MD. Some sessions are likely to fill up prior to our spring open house events. Lunch will be served, tours will be given, and photos of camp in action will be shown on a slideshow in the mess hall. Call or email to let us know that you will be joining us.
We hope to schedule an additional spring open house for 2020 but have not set a date yet. Please check out the vitural tour on the homepage.
31. My child has food allergies (other dietary restrictions), could he attend Camp St. Charles? We have had many children with food allergies, vegetarians, etc at camp in the past. We can have children attend when the child is VERY aware of what he is permitted to eat and should avoid and if parents are willing to bring some alternative choices that we can offer the child when the menu does not meet their needs. Please discuss your child's needs with the camp director prior to attending camp. We also ask that you teach your child not to share homemade snacks that may come in care packages since we will not know if those items are safe for him to enjoy. If your child is not able to safely navigate food choices away from parents, they are not ready to attend our summer program. If you child has any dietary restrictions, please complete this form to help us in caring for your child.
32. How soon should I enroll my child? Is there space available? Enrollment patterns vary from year to year and I encourage parents to enroll early if they have a particular session that they are interested in. Returning families are invited to enroll begining on Sept 1, new families may enroll after Oct 1. Our online registration system is up to date at all times. If you attempt to enroll and we do not have space for your child, you will be notified instantly. If you submit a paper application, you will be contacted as soon as possible. If your child has attended camp in the past, you can contact the registration office for your username and password, regardless of how you enrolled in the past. Families who register and pay in full by Jan 31 will save $100/two week registration. Some sessions may fill before the January early bird discount expires.
33. What If I need to cancel my child's enrollment? The $200 deposit is non-refundable and all tuition payments made after June 1st are also non-refundable. If you'd like to protect your tuition investment, we have a partnership with A+ Travelmark and you may purchase travel insurance. It is similar to travel insurance that you might consider when booking a flight or a vacation. Please click here to learn more.